Employees can clock in/out of lunches and breaks by using Clockspot's job codes feature.
When you first created your account, Clockspot should have automatically included "Lunch" and "Break" as job codes (configured to be unpaid). You can delete or edit these jobs anytime to suit your needs.
1. Enable the "Jobs" feature.
To get started with jobs, first make sure it's enabled in your settings. Go to "Settings" -> "General" tab -> Scroll down to "Enabled features" -> Check "Jobs". Remember to save changes.

2. Add "Lunch" and "Break" as jobs.
If you do not see "Lunch" or "Break" in the jobs list when you go to "Company" -> "Jobs" using the main left menu, then you can add it manually. Here's how to add a new job:
https://www.clockspot.com/support/articles/how-to-add-edit-delete-jobs/
It could also be in your "Inactive" jobs list. You can always show inactive jobs and restore it: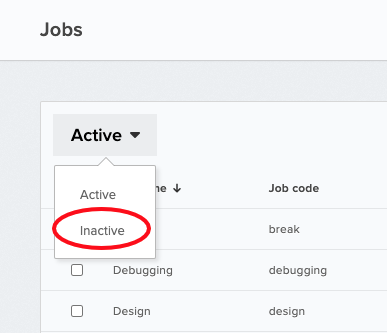 3. Employees can choose "start job" to clock in/out of a lunch or break.
When employees log in and go to the "Time clock" page using the main left menu, they can choose to "start job", then select Break or Lunch to clock in/out of this job.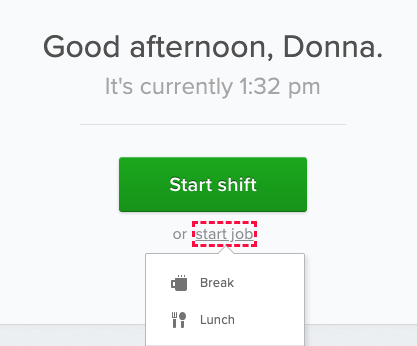 4. The timesheet will show if employees clocked in/out for lunch / breaks.
If employees clock in/out for lunch / breaks / a job, it will show on the timesheet. You can click on the job to expand it and see more details.