If you need to update the credit card or billing info on file, log into your account and go to "Billing" -> "Payment methods". Make sure you log in using an account with "owner" permissions.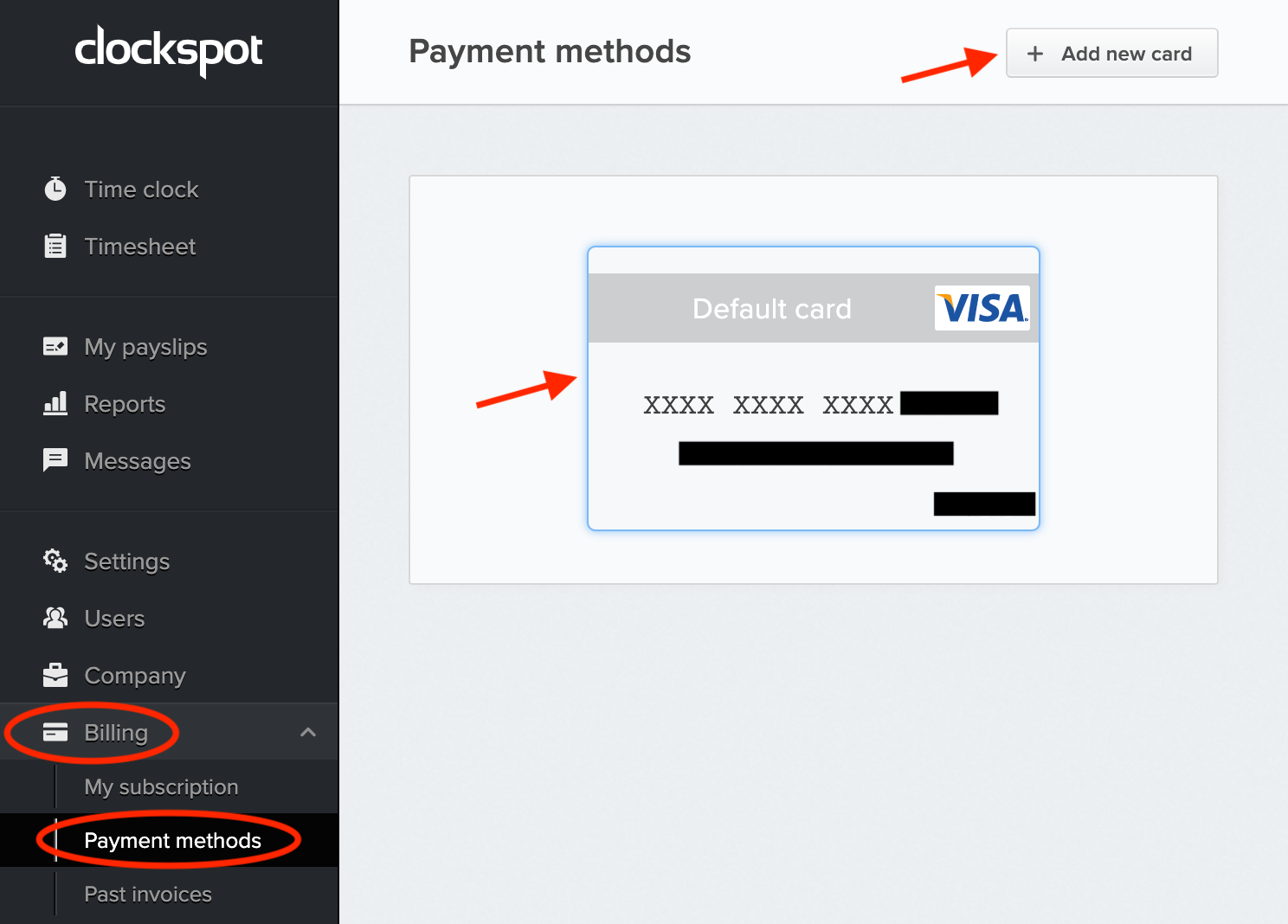 To edit an existing card, simply click on the card, as shown in the red arrow in the screenshot above.
To add a new card, click on "Add new card" in the top right corner.