Your business is still growing, but you aren't sure which growth tools to prioritize in the process.
You plan to focus on tactics that makes sense; those that will help you save on spending, bring in more money and help you succeed. You want to go in with enough knowledge about your product or service, as well as your customer base, to ensure your business succeeds.
But here comes the problem.
How do you organize it all so that the most important processes are in place when you reach a growth stage – without spending large amounts of money to put it all into practice? You don't want to be unprepared for success and end up missing opportunities for your business.
An employee is stealing from you.
Download our free ebook to eliminate your risk.
The answer is by applying lean business model processes to your finance and accounting departments.
Lean Business Model and How it Applies



The lean business model focuses on strategies that eliminate waste in your business – in products, processes and time, which leads to eliminated wasted funds.
It's about embracing simple processes that will ensure your business not only thrives, but will be scalable for future growth.
In this business model where time and money are prized and never wasted.
Upgrade: Want to know what main ideas drive a lean business, so you can start saving time and money? Get your cheat sheet now!
The Lean Business Management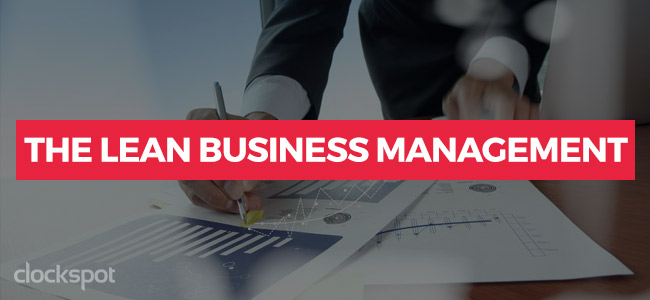 While every business plan will be unique, a lean business plan will help your company save time and money, allowing you to manage your employees better and more effectively.
Some tips to keep in mind:
Focus on strategy. Lean tactics are about about utilizing what will works and get you the best results. Your strategies for managing products, services and employees should fall in line with and help you achieve your business goals. Make sure your whole business plan (including pricing, distribution, employee management, etc.) is focused around your main strategy.

Use concrete measurements. In all facets of your business, make use of concrete numbers and examples when making decisions. This eliminates assumptions, and helps you base your choices on facts.

Test often. The goal of lean business is to eliminate waste. To make the most of your time and production, test often throughout the building process. This can mean testing things like manufacturing processes, but also the ways you manage employees and their time. Without time management, you can't expect to get the most out of your employees' working hours.
Lean Accounting and Human Resources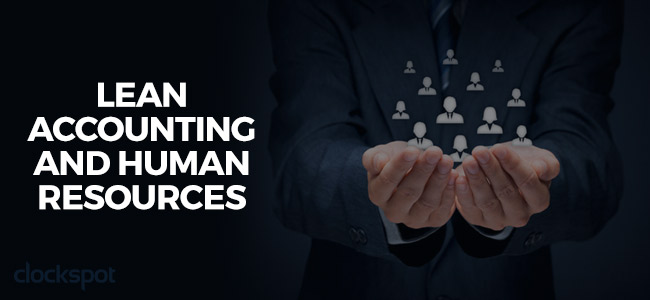 The lean business model also takes a different approach to accounting and human resources. Costs are organized by their value rather than the department or category spending the money.
Lean business accounting and human resources strives to:
Eliminate wastefulness and speed up processes for a business' accounting and other processes.

Change accounting and measurement processes so they're aligned with lean product development and business improvement. Tools like time tracking can help provide information that will aid in decision-making processes, so you make choices that make your business succeed and grow.
In fact, instead of typical costing, variance reporting and confusing financial reports, lean accounting methods utilize tools to make things run smarter and more efficiently, and to bring more job satisfaction to employees. Tools like:
Simple financial reports that are easy to understand

Optimized times sheets that make it easy for you and your employees

Cloud-based time sheets that allow employees to log in from anywhere, at any time

Straightforward attendance tracking that saves you time on payroll
Through lean business tactics, your business can:
Utilize tools like time tracking that will help keep track of employees' hours to ensure they are being used in the most efficient manner.

Save money on labor costs by knowing exactly when employees are working, and what they're working on.

Spend even less time on payroll. By integrating automated tools, you can complete it in just a few steps.
You want your business to thrive. And following a lean business model can help get you there.
By using simple tools to track time and eliminate waste, you can save your business tons of time and money.