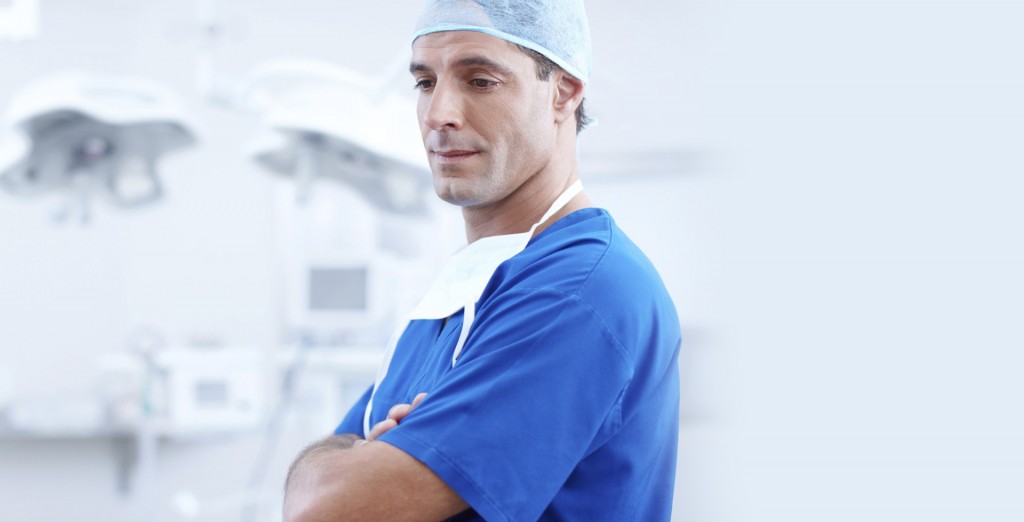 It's an interesting time to work in healthcare.
On one hand, the industry is facing some serious, never-before-seen challenges. Think pay for performance, aging Baby Boomers, a shortage of qualified medical professionals, an increase in the number of people with chronic illnesses…and of course, the biggie: the Affordable Care Act (ACA).
On the other hand, technology is changing the way care is delivered – and is a driving force behind many improvements in healthcare.
An employee is stealing from you.
Download our free ebook to eliminate your risk.
Gone are the days of doctors giving orders from the office or hospital. Instead, care is increasingly being provided outside of a hospital setting, with providers and patients staying connected via smartphones, tablets and mobile apps.
The lesson here?
While an older and sicker population, ongoing budget cuts and ever-expanding mandates are putting extreme pressure on the heads of healthcare, technology can – and should – be part of the solution.
In fact, with the right tools, you can improve savings and reduce overhead, while still delivering excellent patient care.
One particular area to focus on is workforce management. Considering your workers are your single biggest and most controllable expense, better workforce management – through tools like time and attendance software and scheduling programs – is a key driver for the success of your healthcare business.
With that in mind, how can you leverage the power of technology to improve operational performance and efficiencies? Here are 5 areas you need to be focusing on: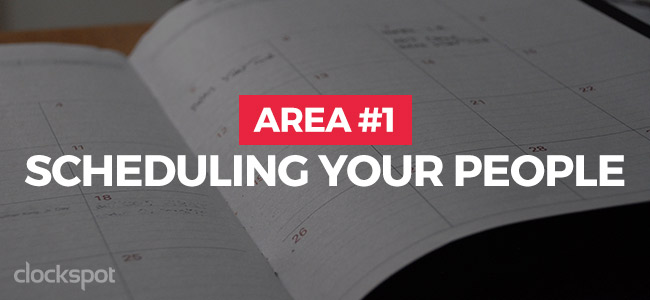 #1: Scheduling your people

Working in healthcare is stressful. But scheduling the right number of people with the right skill set – 24 hours a day, seven days a week, 365 days a year – can seem downright impossible.
Factor in issues like variable start and finish times, rotating patterns, overtime, and various departments and specialties, and the task gets even more complex. This is especially true if you're still relying on pen and paper or Excel.
Enter the automated scheduling tool.
This technology can streamline your scheduling process and organize your staff more easily, saving you time and money in the process. Here's how:
An automated scheduling tool helps you coordinate and review the scheduling needs of your entire business or facility, so different departments and specialties don't follow different rules for scheduling.
As a result, you can avoid issues with overstaffing and understaffing, which can be extremely costly and lead to critical mistakes.
In addition, better scheduling means a faster, easier experience for your workers, resulting in happier, easier-to-retain employees.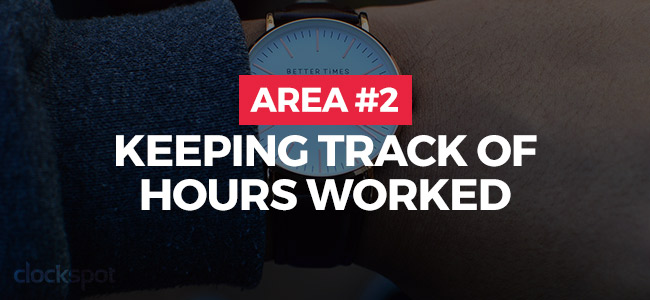 #2: Keeping track of hours worked

Tracking who's working, along with when and how much is a huge task. And it's getting even harder with the rise of the mobile healthcare worker, such as home health aides, traveling nurses and locum tenen physicians.
If you're still relying on manual, paper-based methods, or spreadsheets, then you're relying on a process that is prone to mistakes…not to mention extremely time-consuming.
But the right time tracking software can help you manage your time tracking function more easily, control labor costs, and improve productivity. Plus, with today's solutions, employees can clock in via their smartphone, laptop, or just by calling in.
When you automate time tracking, you can:
View critical productivity data instantaneously, allowing you to make real-time adjustments and decisions that can have a big impact on cost control.
Generate detailed payroll and drill-down reports in a matter of seconds.
Spend less time adding up timesheets and chasing down employees about clocking in and out properly – and more time focused on core business priorities.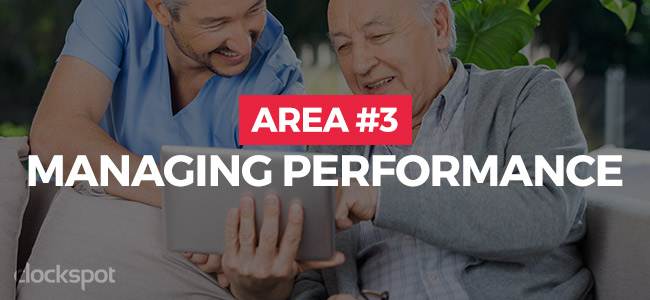 #3: Managing performance

Consistently and accurately evaluating worker performance is critical to both individual and overall success of your healthcare business.
When you have strong HR metrics to rely on, you can see where your workers need extra training and where your organization is losing money. It can also help you better track and control the overall process of employee performance management.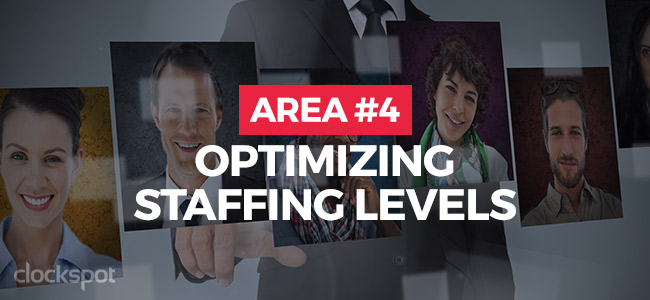 #4: Optimizing staffing levels

Technology can give you real-time insight into labor-related issues and trends. Take overtime, for instance. Many companies and facilities view it as an unavoidable expense. But when you have more visibility into the hours employees are working, you can see when each worker is approaching their overtime threshold and take measures to prevent it.
Likewise, you can create more optimal schedules to minimize overtime in the future.
Why is this so important?
In 2015, the United States Department of Labor (DOL) released proposed regulations that would modify certain provisions of the Fair Labor Standards Act (FLSA). If enacted, it will make significantly more workers eligible for overtime, extending overtime protections to nearly five million white collar workers within the first year of its implementation.
That means the task of proactively managing overtime will become even more mission critical to your bottom line.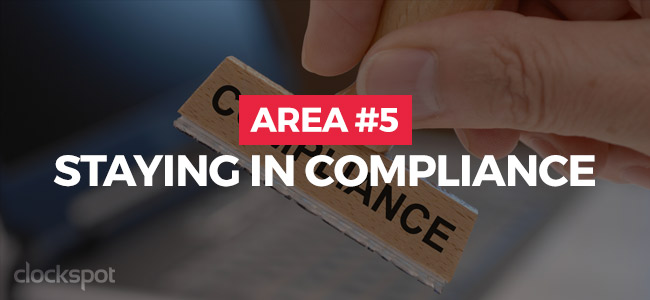 #5: Staying in compliance

If you work in healthcare, you have to maintain a high level of transparency and accountability. But between HIPAA, the FLSA, the ASA and so many other employer mandates, improving and maintaining compliance can seem like an impossible task.
Workforce management technology can help with the process. With the right tool, you can:
Access all current regulations and laws linked to your projects, policies and procedures.
Record and analyze labor costs.
Access real-time data to provide valuable insight into operations.
Quickly respond to reporting requirements and demonstrate proof of compliance during audits.
Budgets are tight and it seems like margins are growing thinner by the day. But with the right technology solutions, you can convert your ealthcare workers from an overhead expense into an asset – one that's flexible, agile, and can help you succeed in an increasingly complex environment.
Do you plan to automate workforce management in the future? What areas are most important to you?