Yoursmall business is starting to take off, and you want to help it grow.
But how?
You want to find a way to easily manage your business, your employees and your own schedule, without having to complicate things or spend tons of money.
Luckily, the answer is pretty simple. Take advantage of technology.
An employee is stealing from you.
Download our free ebook to eliminate your risk.
Winston Churchill once said, "We shall neither fail nor falter; we shall not weaken or tire … give us the tools and we will finish the job."
Yes, we're going to talk about tools. There are many tools, both paid and free, that will help you get organized, stay productive, manage your team and set up processes that will help your business run more efficiently.
Business Tools To Get Organized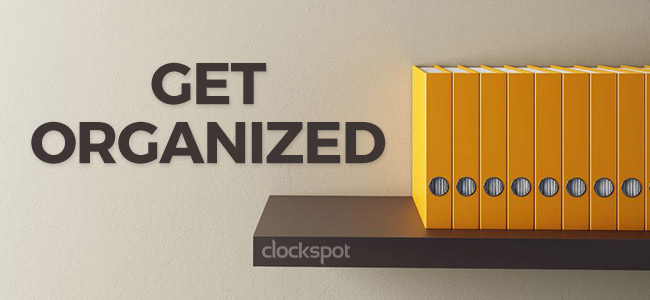 Keeping your business organized starts with keeping yourself organized. You know you need a good system to keep track of your to-do lists, daily schedule, meetings and more. Let's start by looking at some tools that will help keep you sane.
If you like Post-it notes, you'll like Trello. This tool organizes all your projects into boards, and then breaks tasks down into cards. Create a card for each task, and mark them complete when you're done.
With this method, you can keep your many projects and lists separate and easily see what needs to be done for each one. So it can help you focus and prioritize. Trello can easily be used to manage yourself, or you can share your boards with your team and collaborate.
Yes, Evernote is a note-taking app, but it can do much more. Not only can you sort notes into different notebooks and tag them so to easily find them (and related content) later, you can also use it as a task management system. By using templates, you can create projects and mark them active or completed.
If you have a Google account, you have your own Google Calendar. It offers a fairly simple, easy-to-understand layout, with different views available. You can block off time with start and end times, add meeting locations, invite anyone involved, color code appointments and more.
Probably the best thing about Google Calendar is that you can access it from any computer or device, so your calendar is always with you. Perfect for a busy entrepreneur like yourself.
Track Time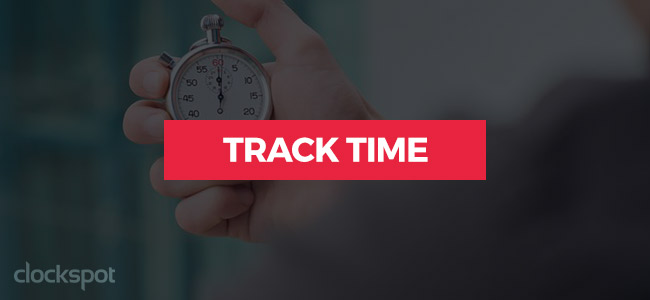 If you don't know how your time is being used, you can't really be sure you and your employees are using it effectively. This is why isn't so important to keep track of your time.
Armed with the right data, you will begin to see trends; where time is being used efficiently, where it is being wasted and where you can save it through better processes.
These tools below will make the task a lot easier.
Cloud-based time tracking lets you track time from anywhere. Use any web-enabled device or landline to clock in with just a few taps. It's just one application that you, your managers and your employees can access. As the business owner, you get access to accurate, real-time updates on who has clocked in and who is working on which task.
Part time tracker, part employee timesheet, Toggl lets you and your employees time their activities in real time, keeping every second accounted for. You can organize reports by project or tags, and you have the option to mark time as billable or not, allowing you to use the timer for tasks that are not work-related or client-facing.
Manage Payroll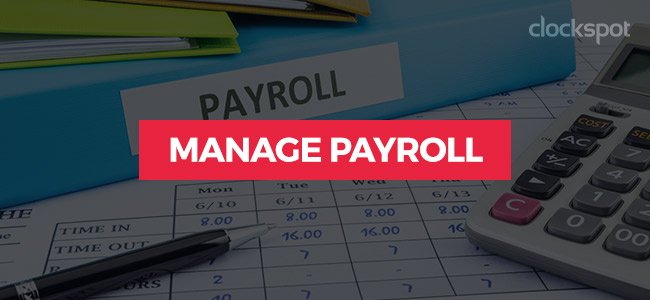 Payroll is an essential part of any business. It's not just about paying your employees, it's about much more in the overall picture of your business's financial health. Payroll helps keep track of your employees and their time, making sure your business isn't losing any money.
And with the recent announcement that the Department of Labor will expand overtime to millions of workers, it's even more important for your bottom line than it ever was.
Stay on top of payroll and help project growth with these helpers.
Time trackers and timesheets integrate seamlessly to allow you generate, approve and print timesheets with just a few clicks. You can also easily monitor overtime and manage your employees' vacation time and PTO accruals.
This cloud-based HR platform helps you manage your payroll, benefits, time and more. With just one dashboard for you and your employees, Zenefits makes doing payroll a breeze.
Gusto is an option for managing your payroll, benefits, worker's comp and more. With individual employee accounts, employees can update their own information, access all of their pay stubs and even manage their own worker's compensation.
Manage Your Team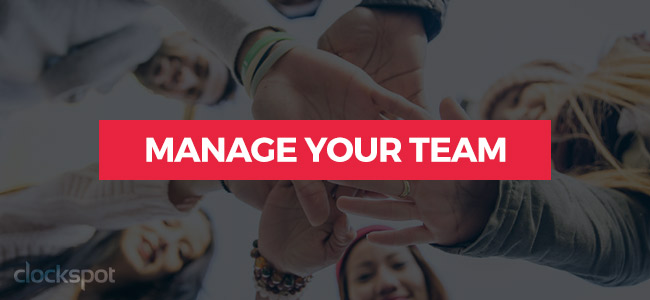 When your team works well together, your business just runs better. As the boss, your life will be easier. By using tools to manage your team and get them on the same page, your business will be more productive, saving you time and money.
If your employees do any work out of the office, it's necessary that you know where they are and what they're doing. Since you can't have your eyes on them at all times, you need to utilize tools like GPS tracking that will help you manage and keep track of your team.
Slack is a great platform for you and your employees to communicate from any device. Organize conversations into different channels, tag people in conversations and direct message individuals. You can also use Slack to share files, images and more.
This is a great teamwork tool that allows you to organize by tasks, projects and dashboards. Asana lets you easily see the progress for any project, track conversations, assign projects to certain team members and more.
If your team tends to rely on documents and spreadsheets more than anything, Google Drive may be a good choice. Create shared folder that all your employees can access, as well as those that anyone can add to or edit.
You want your business to continue growing, and using the right small business tools will help get you there. Use tools to organize yourself, track time, manage your payroll and easily manage your team.